Masters Swimming
The Deep End Aquatics Masters team is a part of the NJ Local Masters Swimming Committee (LMSC) and governed by United States Masters Swimming (USMS). All swimmers must be registered with USMS to practice with Deep End Aqatics Masters. Registration forms are available from your coach as are forms if you are transferring from another club. If you have any questions regarding registration or the team please contact Andre Stephens at 973-230-0141.
Pool:
St. Benedict's Preparatory School
520 Dr. Martin Luther King Junior Boulevard
Newark, NJ 07102
Workouts:
Coached workouts for fitness swimmers, competition swimmers, and triathletes.
Monday, Wednesday, and Friday
8pm – 9pm
$55.00 monthly
Coached workouts for non-swimmers
Friday 8pm-9pm
$45 monthly
Drop in/Day pass for US Masters /USA Swimming Member only!
$10 a day
Coaches:
Andre Stephens: andrestephens@deependaquatics.com
Deuel Stephens: deuelstephens@deependaquatics.com
Website:
Phone:
973-230-0141
Clinics T.B.A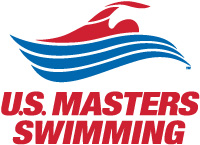 Share